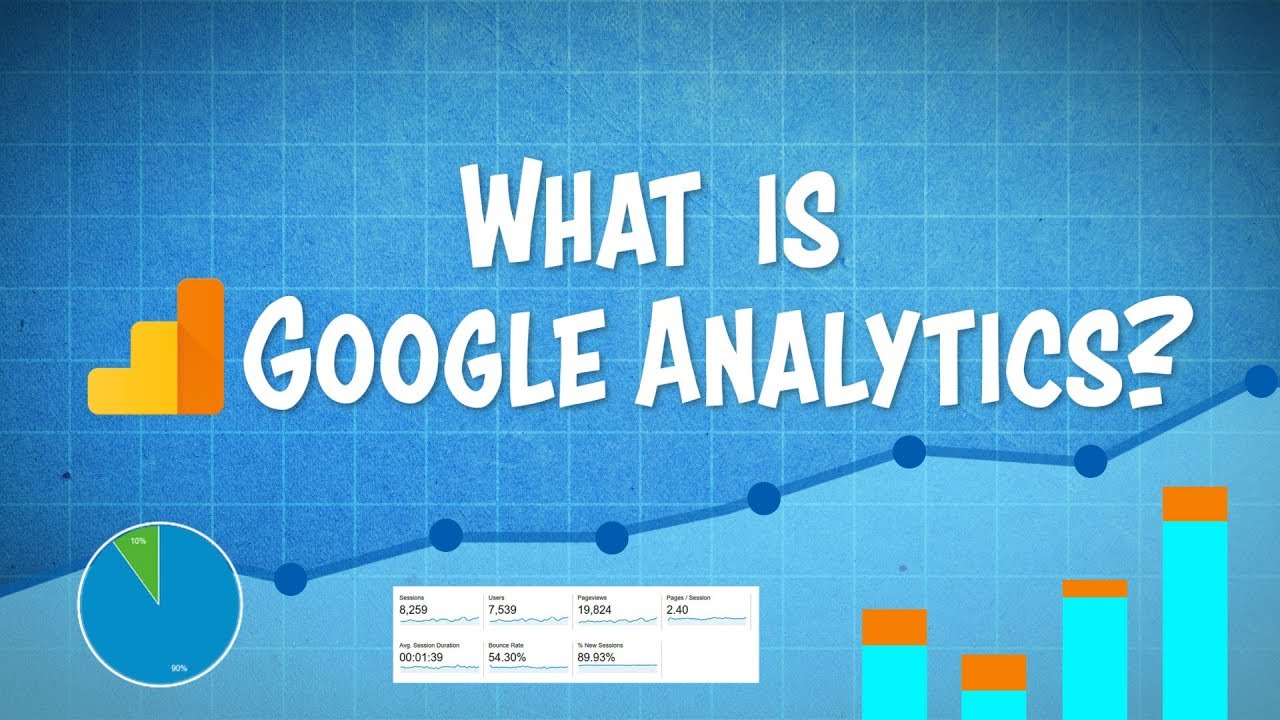 Google Analytics is an essential digital marketing tool that is greatly overlooked by most firms. It enables you to track the performance of your campaigns in real time, compare data to past periods, and so much more.
It provides a simple and easy way to monitor and analyse website traffic. You could have hundreds of thousands of visitors per month, but if you do not know anything about them, they are pointless.
Google Analytics' extensive web analytics and reporting capabilities can assist you in making the most of your traffic and ultimately converting them into customers.
Whether you operate an eCommerce site or an informational site, you need to analyse your users' behaviour to improve your customer engagement.
Google Analytics, in addition to tracking the number of visitors, offers critical insights into how your website is functioning and what you can do to reach your objectives. Everything from how much traffic your website receives to where that traffic is originating from and how users behave can be tracked.
Track your social media activity, monitor mobile app traffic, spot trends, and incorporate other sources of data to make better business and marketing decisions.
It is an effective tool for anyone working in marketing, even those who operate their own businesses. Analytics tool provides free insight into the traffic patterns of your website. These insights are useful to anyone who pitches to customers.
So, why do you need Google Analytics?
Do you have a static website? Do you run a blog?  If you answered yes, either for personal or corporate purposes, you need Google Analytics.
Analytics is a fantastic tool for tracking website visitor patterns. The fact that it is completely free and combines with other Google services such as AdSense and AdWords further add to its value.
Given that most consumers currently use at least some kind of Google products, it makes natural to use Analytics, which is an advance yet simple-to-use tool.
Google Analytics provides useful marketing data that can be utilised to better target consumers who are likely to use your service or product and offers insight that can act as markers of overall performance.
There are many features in google analytics and one of the features allows you to track how far your company has progressed.
You can also set a variety of goals to assist you follow the customer's journey based on their activities. Goals can range from making a purchase to obtaining a quote to subscribing to your newsletters. If a new visitor comes across your landing page and fills out a form, which includes their email address or contact information. They successfully completed a task you assigned to him.
It automates all the work for you, saving you the time it would take to enter the data into spreadsheets or documents. You can even export to Excel to analyse the trends further.
Although you normally set to receive a monthly report through email, you can review your reports at any point, allowing you to incorporate new and improved methods for better website performance.
Another great feature is that you can select from a variety of Google report templates or create your own customised report. You can choose the metrics and dimensions that are important to you and how they should be displayed.
To sum up, Google Analytics allows you to track a wide range of essential information. You can track the success of your online marketing campaigns, onsite content, user experience, and device functionality.
The metrics illustrates what works well and, more crucially, what does not. It allows you to come up with a fix once you have identified any issues with your site. It provides you with the key data you need to optimise your website.
Are you committed to take the lead on gaining more customers for your business, reach out to us and we can offer you an overall effective digital marketing plan to help your business succeed. A quick chat is all you need to get going.