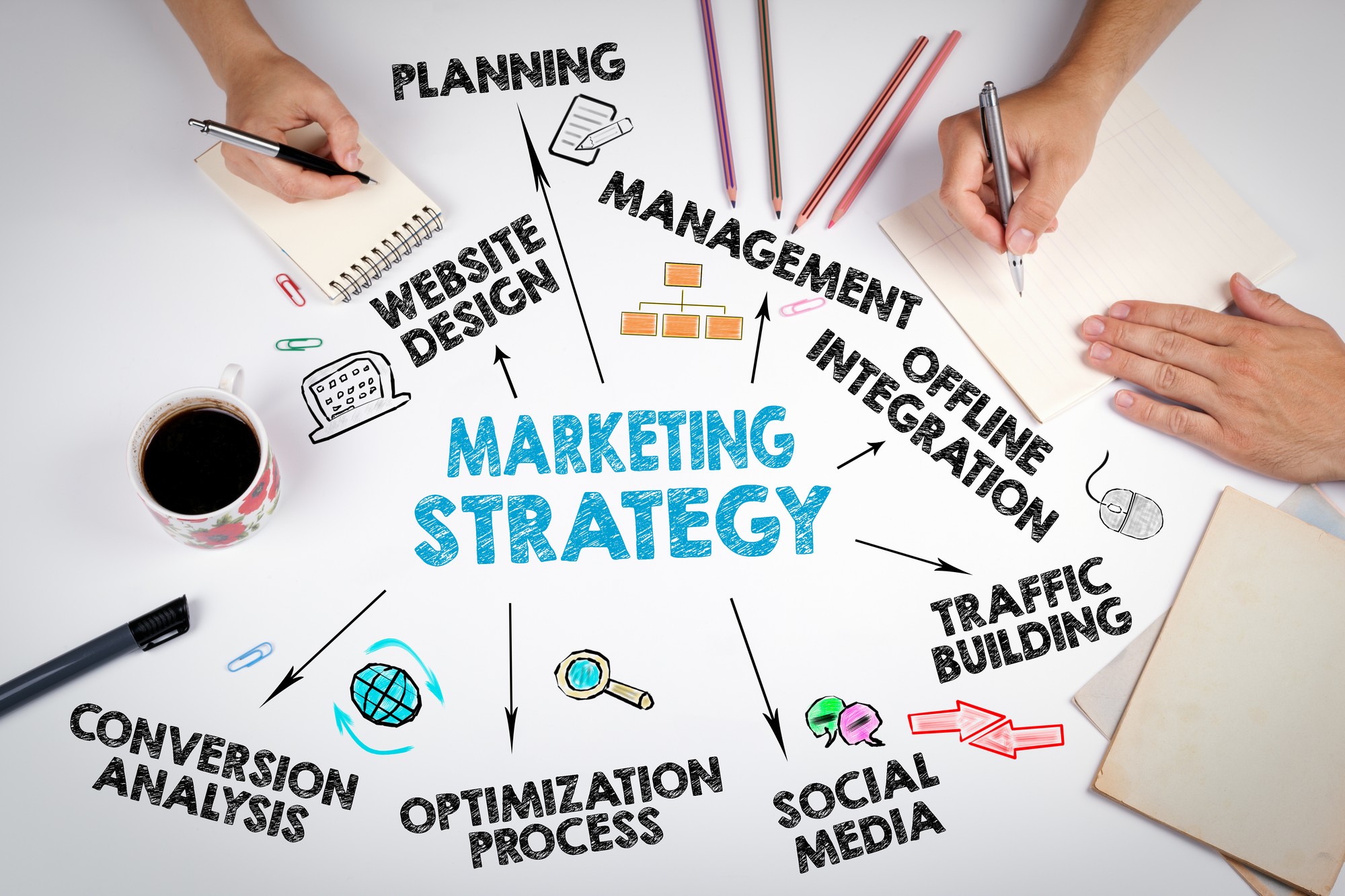 Maintaining and growing a profitable, sustainable business is dependent upon the perception and experience of your consumers with your products or services.
Marketing is the process of attracting attention to your business from those who require or desire what you have to offer.
Branding is the process of distinguishing oneself from competition by imprinting a distinct image of your product or service on the minds of customers.
The terms 'marketing' and 'branding' are frequently used interchangeably. The critical distinction is that marketing is something you do, whereas branding is something you are. A well-defined and thorough marketing and branding plan can help secure the sustainability of your organisation and will aid in separating you from your competition.
Marketing your business: a step-by-step guide
Market research
Market research is a critical component in creating a marketing plan. It's about gathering data that gives you insight into your consumers' thinking, allowing you to comprehend what they want, how they obtain information, and where they are located.
Additionally, it is critical to conduct market research and stay current on industry trends. Prior to doing market research, it's critical to understand how your product or service would benefit potential customers. This will assist you in acquiring crucial data necessary to design a strong marketing strategy.
Develop a profile of your target audiences
Marketing requires you to learn about your clients and to offer items or services that fulfil their demands. Attempting to sell your product or service to everyone is both expensive and ineffective, which is why market segmentation is critical. By segmenting your potential clients, you can adapt your message to their specific needs and maximise the value of your marketing spend.
Segmentation is the process of splitting your large target market into subsets of consumers that have common wants.
A market can be segmented in a variety of ways, including the following:
Geographic
Demographic
Lifestyle and values
Behavioural
Define your distinct selling proposition
Your unique selling proposition (USP) is what convinces clients to buy from you rather of your competitors — it's what distinguishes your firm from the competition. It's critical to create your unique value proposition and be able to communicate it to prospective clients. You should be able to summarise your unique selling proposition in a single line.
For instance, Kmart capitalised on the slogan 'irresistibly cheap pricing'; this appeals to their target audience and distinguishes them from other discount clothes businesses.
Begin constructing your unique selling proposition by responding to the following questions:
What aspects of your items or services do buyers adore?
What attracts clients to you rather than your competitors?
What are the benefits to customers of acquiring your products or services?
Which features of your business do you often emphasise when explaining it to strangers?
Establish your business's brand
What your business stands for will dictate the following five brand characteristics.
Business name: Regardless of whether you select a quirky or utilitarian business name, it should be easy to pronounce and spell. Make an attempt to incorporate keywords (e.g., construction) into your business name; this will aid in the search engine optimisation of your website (SEO).
Logo: Keep it basic and legible; it should also be scalable and legible in black and white. When developing your logo, be unique and imaginative.
Colours: Select colours that reflect your business and elicit the emotional response you want from your target audience.
Tagline: Include between three and seven words. It should encapsulate your brand's positioning and be memorable to your target demographic. Nike's 'Just do it' and L'Oréal's 'Because you're worth it' are both excellent examples.
Typefaces: It's a good idea to choose basic fonts, such as Arial or Verdana, as they are easy to read and are included with the majority of computers and mobile devices. Consistent usage of the same typeface across all of your marketing materials is recommended.
It's a good idea to hire a professional graphic designer to create your logo and assist you in selecting your brand's fonts and colours. They'll have a firm grasp of what performs well across a variety of internet and print media.
Create a marketing strategy
When drafting a marketing plan, be specific about your objectives and the means by which you intend to accomplish them. A strong marketing strategy establishes realistic and quantifiable goals, assigns tasks, and incorporates budgets and action plans. It should be updated on a regular basis to reflect your business's current state.
A marketing strategy should incorporate the following critical components:
Business analysis
Market overview
Market objectives
Marketing strategy
Specific actions (strategies for achieving your marketing objectives
Put your marketing strategy into action
The marketing strategy is divided into four stages: primary aim (what do you want to accomplish), action (how will you do it), channel (what approach will you employ), and lastly measurement (how will you know it worked).
The majority of people have a clear understanding of what they want to do (goal), how they want to accomplish it (activity), and the intended outcome (measure), but become stuck on the available options (channel).
Utilise marketing methods that are most appealing to your target demographic. There are several possibilities, but the key is to concentrate on those that your target market utilises the most. For instance, the majority of firms will profit from establishing a website in order to attract clients and market their product or service. However, if your firm covers a large geographic region, mailouts or letter drops may not be effective.
Keep an eye on and maintain your marketing
It is critical to monitor and analyse your marketing initiatives on a regular basis to ensure they are producing the intended results. This might involve doing frequent reviews of sales numbers or tracking customer behaviour throughout an advertising campaign.
Need help? We are digital marketing experts. Let us assist your brand create a solid digital marketing ecosystem spread across multiple channels to engage with your customers. We tailor-make your plan, which is effective, achievable, and unique mixed with the right channels and platforms for your business growth.